Description

PE-R80
Proudly Made in Japan
The history of Aria Pro II was started in 1975.
The first PE model of PE-1500 was released in 1976 and since then
various PE model guitars were continously produced and been played by earnest  guitar players all over the world including Neal Schon of Journey, Gerry Cott of Boomtown Rats, Andy Summers of The Police. The PE-R80 was one of the most popular PE model since 1980s and still being produced by master class luthiers in Japan.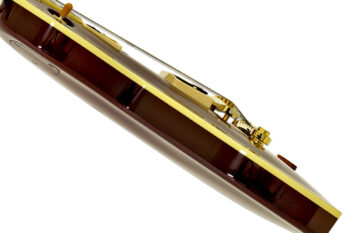 CURVED TOP AND BACK TRIPLE LAYERED BODY
Fine quality mahogany is being sandwiched with maple on top and back. Both sides are beautifully carved out by master class luthiers.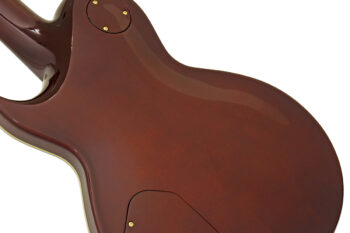 ORIGINAL HEEL-LESS CUTAWAY DESIGN
The tradtion in the Aria Pro II "PE" history. This original Heel-Less cutaway design had been employed ever since the first PE model of PE-1500 was released in 1976.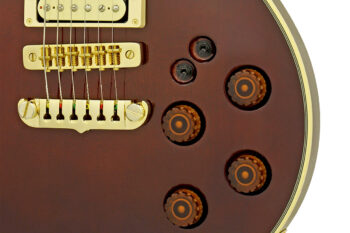 DUAL SOUND SWITCHES
The two mini switches are correspond to each pickups and switiching the mode into "parallel" or "series".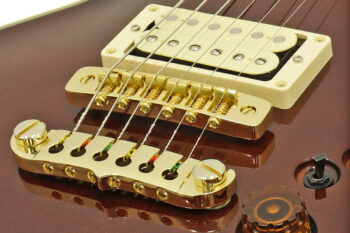 SPT BRIDGE & QH TAILPIECE
CLASSIC POWER PICKUPS
Aria Pro II original SPT Bridge and QH Tailpiece had been widely used with numerous Aria Pro II guitars.