Description

PE-350STD
The history of Aria Pro II was started in 1975.
The first PE model of PE-1500 was released in 1976 and since then
various PE model guitars were continously produced and been played by earnest guitar players all over the world including Neal Schon of Journey, Gerry Cott of Boomtown Rats, Andy Summers of The Police.
The Aria Pro II PE-350 has a superb playability, versatility and affordability. Keeping the vintage look but taking advantage of a thinner, lightweight body. Heel-less cutaway neck joint and contoured body back are also distinctive features of the PE series.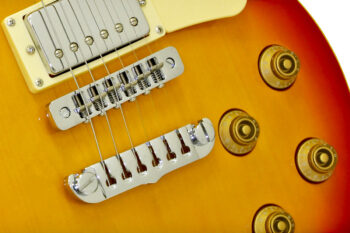 SPT BRIDGE & QH TAILPIECE
Aria Pro II original SPT Bridge and QH Tailpiece had been widely used with numerous Aria Pro II guitars.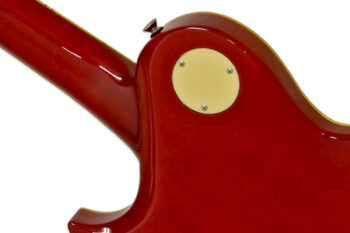 ORIGINAL HEEL-LESS CUTAWAY DESIGN
The tradtion in the Aria Pro II "PE" history. This original Heel-Less cutaway design had been employed ever since the first PE model of PE-1500 was released in 1976.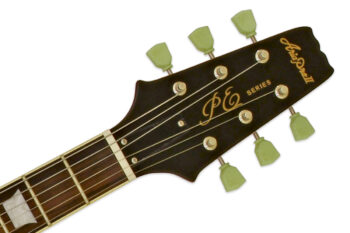 TRADITIONAL PE-HEADSTOCK
This classic PE's headstock design had been kept over the decades.