Description

J-B'tone
A 30" Scale Baritone Guitar
from J Series
The J-B'TONE is a 6 string baritone guitar that offers a unique off-set body shape with truly versatile playability and tone equipped with a synchronized tremolo. Grab your "J", plug it in and get ready for take-off!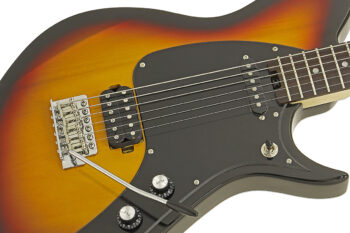 J SERIES BODY WITH 30" SCALE
The single cutaway off-set body shape with 30″ (762mm) scale length is the most unique feature which Aria Pro II J-B'tone offers.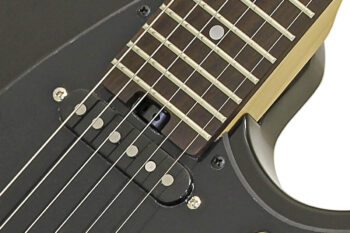 SPOKE WHEEL TRUSS ROD
Easy neck adjustment. There's no need to fiddle around with truss rod covers, wrenches or – heaven forbid – remove the neck to make seasonal adjustments.
VINTAGE STYLE TREMOLO UNIT
vintage style tremolo unit is an another unique point.